We were delighted to receive photographs of this gorgeous display at St Brelades Bay Hotel, Jersey.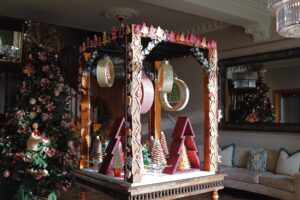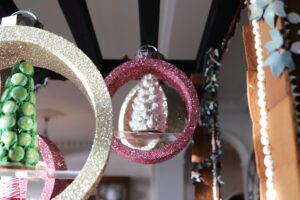 Our glitter tree shelves and VM Bauble Display Shelves have been used in this unique Christmas display at the hotel.
They are ideal display props for these beautiful sweet treats!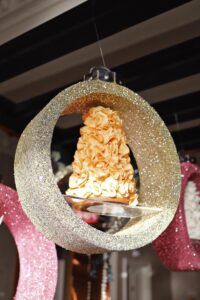 What a wonderfully delicious festive display! Thank you for sharing these great photos with us.
We have been told that a visitor to the hotel called the display "Glitter and Gingerbread" – We think that's a perfect description! www.stbreladesbayhotel.com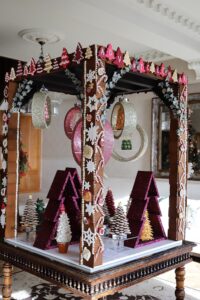 To find out more about our Christmas VM Bauble Shelves and Tree Display Shelves, see
here
.