3d - standing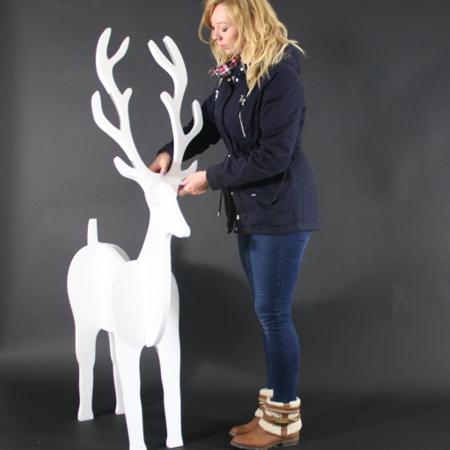 These semi 3d reindeer can come
Flat packed
, which are great for small storage spaces. They construct in four easy steps, the pieces slot nicely together and hold as one without the aid of any adhesive. These are available from 280 mm high to over 2000mm.
2d - standing pose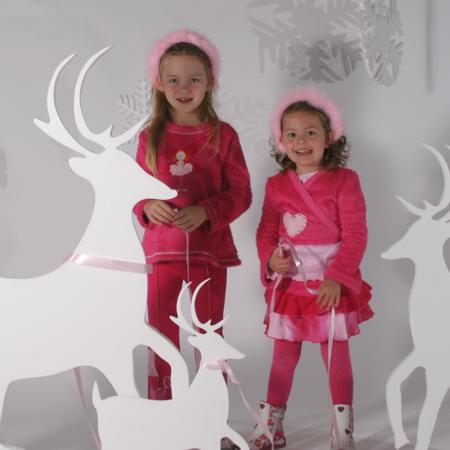 2D Polystyrene reindeer are available from 140 mm to 1145 mm high. These reindeer are in a standing pose, but they are 2d cut outs and will not stand up on their own. They look great as a back drop for a window display.
3d - flying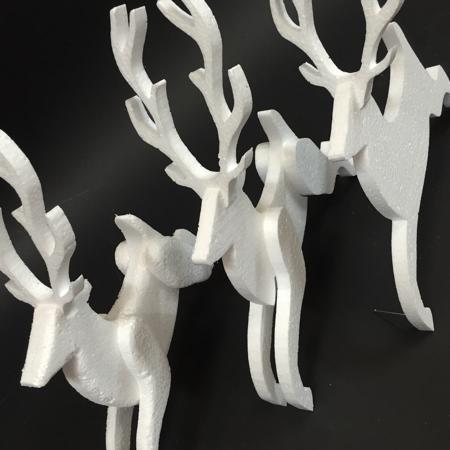 These semi 3d flying reindeer are great for high up displays. They can all be fitted with secure hanging points, and the antlers can be supplied separately for assembly just before you display them. We have 3 variations of this design from a basic 2d body with antlers at 90 degrees, to a more sculpted look.
2d- flying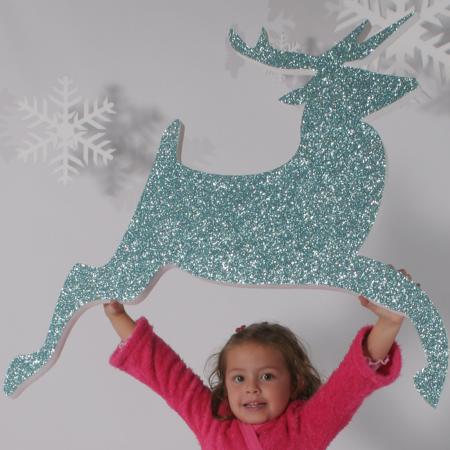 These 2d flying reindeer can make a very cost effective display, either high up suspended from the ceiling, or as a backing for a Christmas window. These are availalbe from 140 mm to 1145 mm. These can all be fitted with hanging points, and custom designs are available.