Polystyrene Flowers
We have a range of polystyrene flowers from 140 mm to over 2000mm ( 6 foot!). There is a standard range of 7 designs, but can also produce custom flowers from your design if you prefer. As standard, these flowers are supplied as flower heads, and come fitted with hanging points, so suspending then in your window display is easy. For special orders, we can produce the flower pot, and fit the flowers and leaves to a stem. For more info on the pots, please call the studio. Buy Now
Flower VM Shelves
Our flower shaped display shelves are perfect to display small items of merchandise such as perfume, jewellery and confectionery. Available in a range of sizes, the shelves can be decorated in a range of colours and glitters to suit your theme. The flower head shelves can be hung from your window bay to create an attractive display, or they can be fixed to stems to create a centrepiece both in the window and inside the store. The flower head shelves can also be used as a centrepiece for events and parties. Glittered or painted to suit any theme, they can create a special touch to events.
For more information and prices please call the studio on 029 20 522 510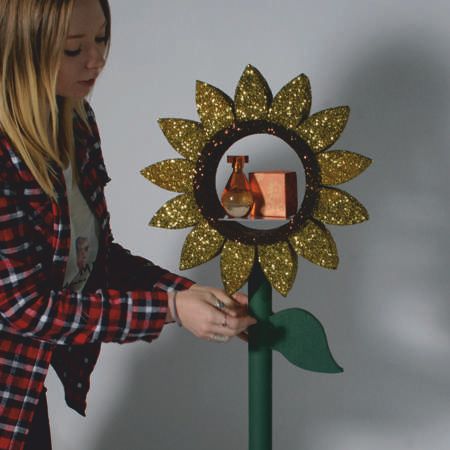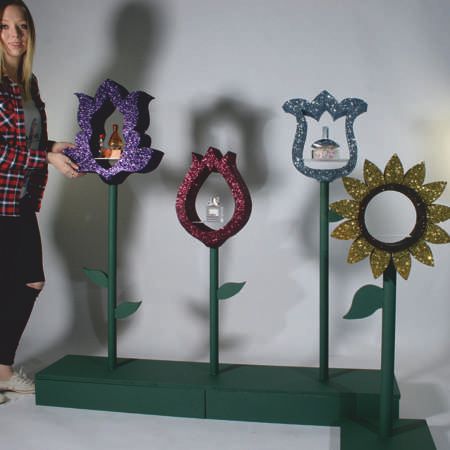 Polystyrene Balloons
Brighten up your spring and summer window displays with our polystyrene balloons. We have a range of sizes from 140 mm to 600 mm (2foot). Larger sizes, and different styles can also be produced when required. We have 3d round and traditional shape balloons,and where window space or budget is an issue, a range of 2d balloons which can also create a great impact. The balloons can coated with a sparkly glitter finish, or painted with a matt finish. We have a wide range of glitter colours, and can also get close matched to brand colours with our special frosted glitter finish.

All our balloons come fitted with hanging points at the top, and on request can also have tie points at the bottom for you to tie on your own ribbon. Buy Now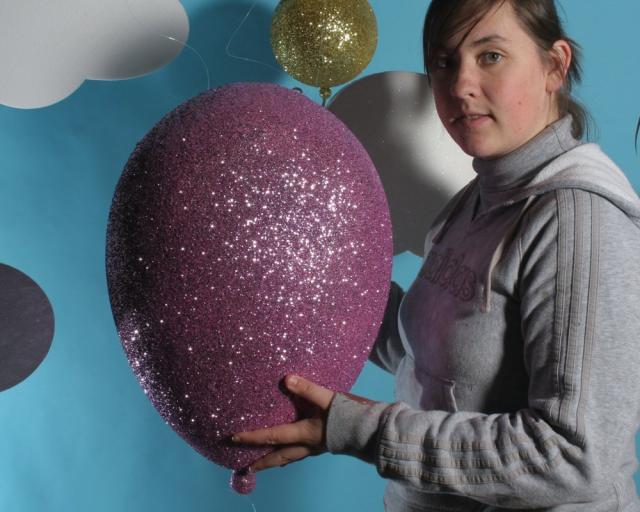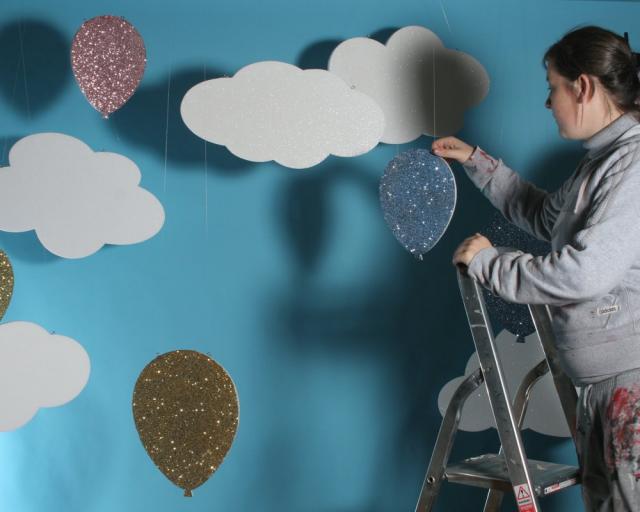 Polystyrene Clouds
Our polystyrene clouds can make make a great back drop to any window display, and compliment the balloons nicely. They are available from 140 mm wide to 1145 mm ( around 4 foot ). We have 3 cloud designs, and can also cut your own designs. The while range of clouds can be fitted with hanging points, and left plain white, with a sparkly frost glitter, or covered with our artificial snow, which gives then a fluffy look.
Graham Sweet Studios Ltd
•Founded in 1969, incorporated 2021
• Retail Display • 3d Graphics • Props • Technical • Polystyrene Specialists
Please note that we are not open to the public. If you need to see us in person, please call to arrange an appointment.
Contact Info:
Contact us Sales: 029 20 522 510
International Dialing: +44 29 20 522 510
sales@grahamsweet.com

Graham Sweet Studios
Units 6 7 & 8 Clos Menter.
Excelsior Industrial Estate.
Western Avenue
Cardiff
CF14 3AY
United Kingdom.
All content, images and designs © Graham Sweet Studios Limited
Graham Sweet studios Ltd, is a limited company registered in England and Wales with registered number 13562479