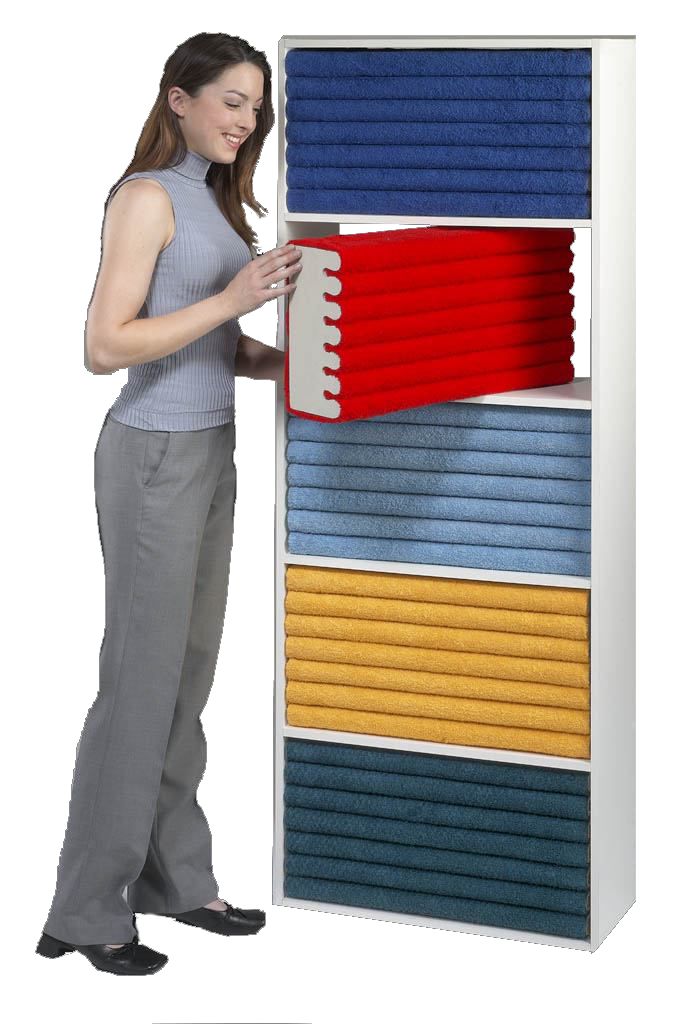 A Towel Folder produces the effect of a neatly stacked pile of towels from just one towel!
Towel folders are ideal for shop window display, or in-store display / point of purchase.
Towel folders are easy to fit, and economical on stock, there are only 5 towels used in this display.

Towel Folders are available in 4 standard sizes, or can be made to order to fit your display.

We have been manufacturing these towel folders for over 30 years, and they are used by many of the major retail department stores throughout the UK, as well as many smaller stores.

As well as being produced from polystyrene containing a flame retarding additive, our towel folders are further coated with firecheck or Idenden.

Firecheck and Idenden are water based coatings which form a tough, flexible membrane with good fire retardant properties. In addition to increasing a product's resistance to fire, it considerably increases its strength and lifespan. In the further interested of safety, the towel folders should be kept clear of hot light, and naked flames.

Graham Sweet Studios Ltd
•Founded in 1969, incorporated 2021
• Retail Display • 3d Graphics • Props • Technical • Polystyrene Specialists
Please note that we are not open to the public. If you need to see us in person, please call to arrange an appointment.
Contact Info:
Contact us Sales: 029 20 522 510
International Dialing: +44 29 20 522 510
sales@grahamsweet.com

Graham Sweet Studios
Units 6 7 & 8 Clos Menter.
Excelsior Industrial Estate.
Western Avenue
Cardiff
CF14 3AY
United Kingdom.
All content, images and designs © Graham Sweet Studios Limited
Graham Sweet studios Ltd, is a limited company registered in England and Wales with registered number 13562479