We recently produced these large 3D polystyrene letters for HUB HUB to display at one of their events.
The brightly coloured letters were sure to draw attention!
HUB HUB are a co-working space that specialises in helping businesses grow through educational events, helping build the right network, and mentorship schemes.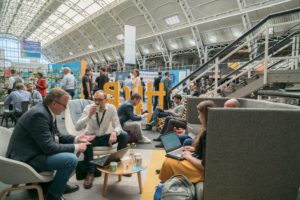 Thanks for sharing the great photos with us!
Facebook @hubhublondon
Instagram @hubhub_cowork
At Graham Sweet Studios, we design and manufacture a wide range of polystyrene display props and decorations including our large 3D letters, seasonal props and more!
To find out more about the work we do, give us a call, send us an email, or visit our website –