We're already thinking about Christmas here at Graham Sweet Studios!  With the festive season fast approaching, we are busy getting into the spirit (in SEPTEMBER!!)
One of our most popular products, Polystyrene Snowflakes could be your perfect decoration this Christmas.

Our Polystyrene Snowflakes are perfect to decorate both small and large spaces and will transform your venue into a winter wonderland!  They are available in sizes ranging from 140mm high to 2000mm high, and they can be left plain or glittered in a range of colours to suit your scheme or branding.  With 8 snowflake designs to choose from, you'll be spoilt for choice!
The snowflakes come as standard with hanging points, making them easy to install, and can be hung with some thin nylon or cotton, depending on their size.
The snowflakes are designed and manufactured in our studios in the UK, meaning we can deliver to our customers all year round!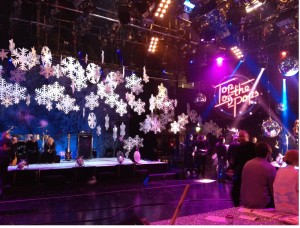 For more information on our Polystyrene Snowflakes, take a peek at the link below –
http://www.grahamsweet.com/christmas-display/snowflakes/polystyrene-snowflakes-info.php
Follow us on Twitter too!
___________________________________________________________________________________________________________