Our VM Bauble display Shelves are looking great in the stylish festive windows of Kurt Muller!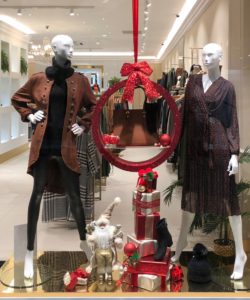 Suspended with some red ribbon, and decorated with a red bow, the bauble shelves are sure to draw attention from outside!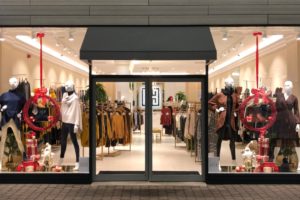 Thanks for sharing the wonderful photos with us!
Facebook : kurtmuller
Instagram : kurtmuller_official 
Not only are the VM Shelves effective display props, but they are decorative items in their own right.
See here for more information on our VM Bauble Display Shelves.