As well as the large national stores, we produce window display items for many smaller indipendant stores. Below are some images from Harry and Henrietta's, which is a small local business specialising in children's clothing and hair design difference!
I was really attracted to the daisies to use in a 'mobile' fashion due to their differing shapes. They were so easy to hang and given our little shop a very professional feel. Customers have commented how lovely, airy and bright they are.
Eileen McArthur
http://www.harryandhenriettas.com
facebook
We have a range of polystyrene flowers from 140 mm to over 2000mm ( 6 foot!). There is a standard range of 7 designs, but can also produce custom flowers from your design if you prefer.
All our summer props are designed and manufactured in our studios in the UK. We can produce these items to order, so stock is never an issue and turnaround times are normally quick.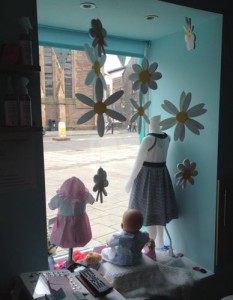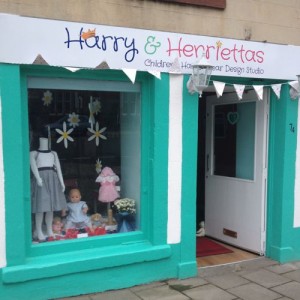 Click here for more information on our summer display props.