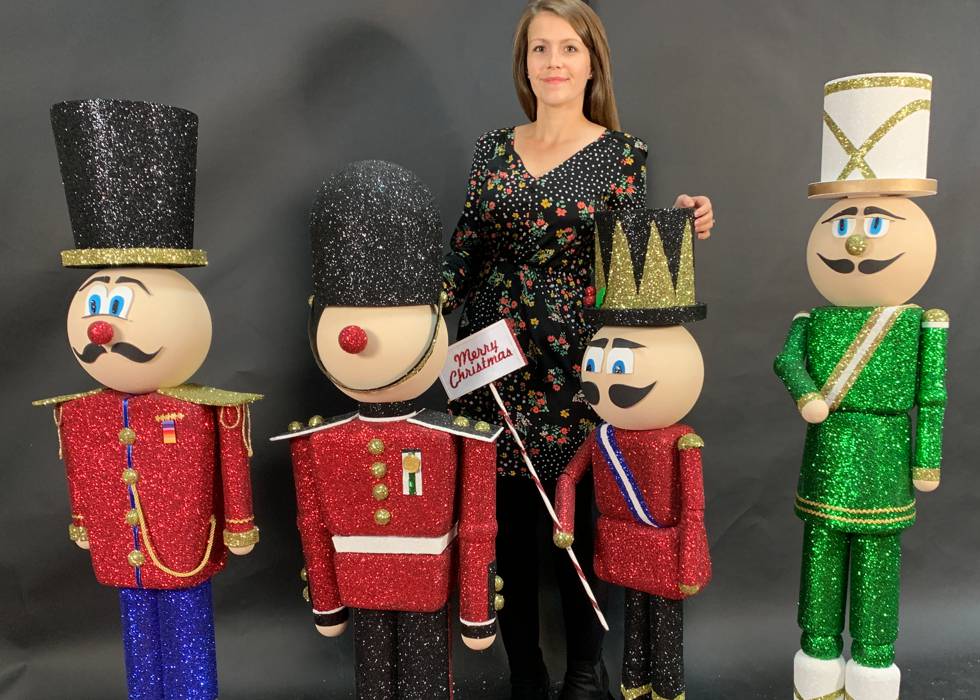 Christmas Soldiers for Display
Our range of Christmas Soldiers are designed and manufactured at our studios in the UK, and shipped worldwide. These include Nut Cracker style soldiers, Queens guards, as well as custom designs. They are light, easy to handle and all manufactured from display grade expanded polystyrene containing a flame retarding additive - which is then reinforced, and finished with coloured glitter and paint.

These display "toy" soldiers are a great addition to any christmas window dispaly, and an also be used in display areas of shopping centres, hotels and other events.

To place an order for soldiers, or any other of our commercial Christmas decorations & displays, please call a member of our team on +44 (0)29 20 522 510 - or place an order through the online store.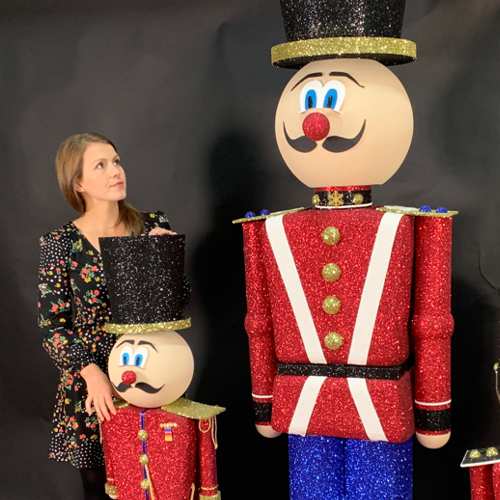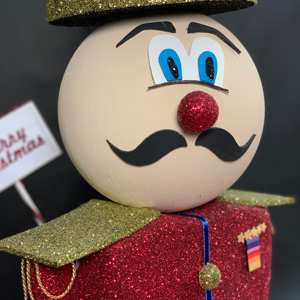 UK Manufacture // Fast Turnaround time
As with most of our Christmas range, our polystyrene Display soldiers are designed and manufactured in our studios in the UK, Meaning that we can still produce small or large quantities - right up to christmas.

If you would like to talk to one of the team about one of our designs, or if you have your own customised design, call us on +44 (0)29 20 522 510, emails us, or click the live chat icon below.

For more photos of the soldiers see here.
Graham Sweet Studios Ltd
•Founded in 1969, incorporated 2021
• Retail Display • 3d Graphics • Props • Technical • Polystyrene Specialists
Please note that we are not open to the public. If you need to see us in person, please call to arrange an appointment.
Contact Info:
Contact us Sales: 029 20 522 510
International Dialing: +44 29 20 522 510
sales@grahamsweet.com

Graham Sweet Studios
Units 6 7 & 8 Clos Menter.
Excelsior Industrial Estate.
Western Avenue
Cardiff
CF14 3AY
United Kingdom.
All content, images and designs © Graham Sweet Studios Limited
Graham Sweet studios Ltd, is a limited company registered in England and Wales with registered number 13562479