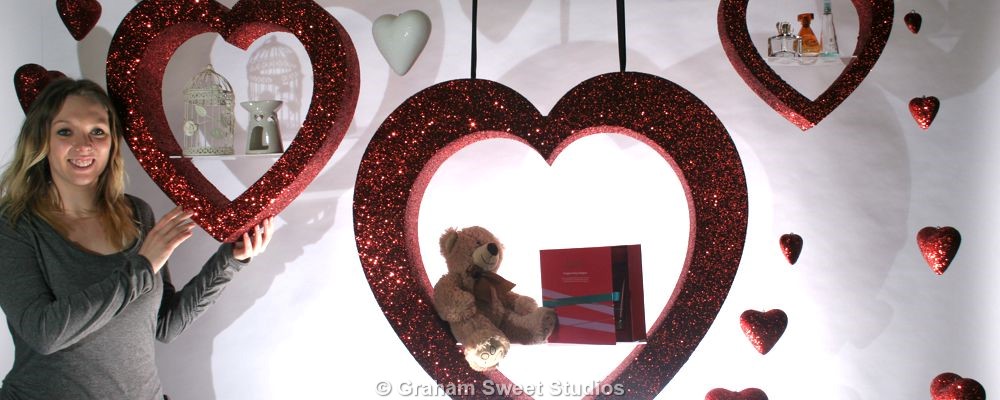 Valentines Gift Display
Transform you Valentines window displays, while keeping your product centre stage.

Our VM heart shelves are great for drawing in passing trade, by creating an eye catching dispay - but rather than detract from your products, these frame them!

The hanging valentine Heart display shelves are available as hanging decorations at 380mm, 580mm and 877mm in size. Larger hearts can be produced on request.

The VM hearts are avaialble in our Classic, and Curved range - with Glitter or Finerock finishes. New for 2023 is our Premium range which are produced from Plywood and MDF.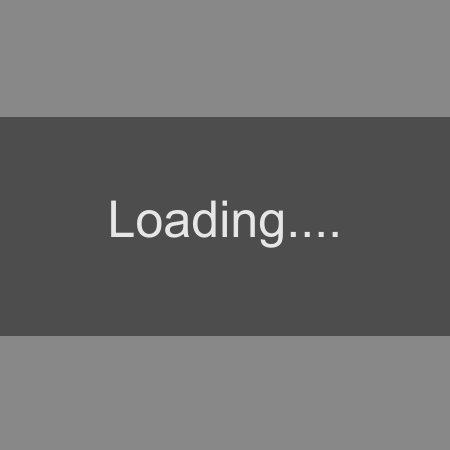 Window Display
These heart display shelves are also greatfor mothers-day window and instore VM displays, and will also work with Christmas Display. They are light weight, but secure enough to safely hold most small gifts. Their dual function displays your merchandise, while being decorative items in their own right.
For heavier merchandise, we can reinforce the hearts so that they will hold up a much larger weight. These display units are great for Card and gift shops, florists, jewellery stores and many others.
Glitter
Our Classic, curved and Premium ( Wooden ) ranges of VM hears shaelves can be finished in glitter to give your dispalys that extra sparkle! THe full range of clitter colours can be seen here.



FineRock
FineRock is a relatively new finish. It is available accross all ranges. It is a nice alternative to glitter glitter. It has a fine texture, with a small amount of glisten. Fine rock is not currently available in the online store, so get in touch if you would like more info.
Plywood and MDF - Premium Range
New for 2023 is our premium range of VM heart shelves. There are constructed from MDF and thin plywood. They are still relatively light - but much stronger then their polystyrene counterparts. These can be covered with glitter and finerock, however, there is also much wider range of finishes available in this range including wood stains and smooth oclours and metallics. More info coming soon.
Free standing units
These Free standing Heart / Cupid units are available at 380 mm. 580mm and 877mm high. They will free stand in a window display, or look great on a shelf or ontop of a display unit.
Click on any photo for an enlargement
You may also be interested in:
Graham Sweet Studios Ltd
•Founded in 1969, incorporated 2021
• Retail Display • 3d Graphics • Props • Technical • Polystyrene Specialists
Please note that we are not open to the public. If you need to see us in person, please call to arrange an appointment.
Contact Info:
Contact us Sales: 029 20 522 510
International Dialing: +44 29 20 522 510
sales@grahamsweet.com

Graham Sweet Studios
Units 6 7 & 8 Clos Menter.
Excelsior Industrial Estate.
Western Avenue
Cardiff
CF14 3AY
United Kingdom.
All content, images and designs © Graham Sweet Studios Limited
Graham Sweet studios Ltd, is a limited company registered in England and Wales with registered number 13562479