Believe it or not, Christmas is not all that far away!
Our themed props and decorations are perfect for festive retail displays, photo shoots and events!  Our range includes glitter baubles, snowflakes, reindeer, penguins and much more!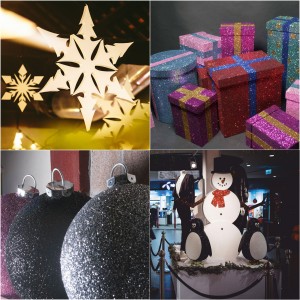 The majority of our Christmas display products are designed and manufactured in our studios in the UK, meaning we offer a fast turnaround – sometimes even on the same day!  If you are looking for something a little different, then give us a call and we will be able to help with your enquiry.
For more information on our Christmas props and to see our full range of products, take a look at our website –
www.grahamsweet.com