We recently produced these large stacked letters for Clarks to celebrate the launch of the AW17 Kids Collection at Russell Square House in London.
At over 2m high and approximately 400mm thick, the coated polystyrene letters made a real impact!  The clean, white letters look great in the showroom and we were very pleased to hear that the event was a success!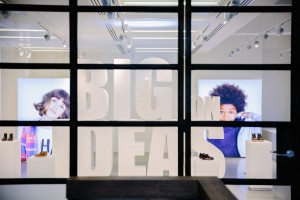 Thanks for sharing the great photos!
For more information on our large letters and logos, take a look at our website –