We are pleased to announce, BRAND NEW this year, our Curved VM Bauble Shelves!
Available in a wide range of sizes, these shelves are a more premium alternative to our standard VM Bauble Shelves.  The shelves are available in a standard glitter finish, or a sleek matt finish.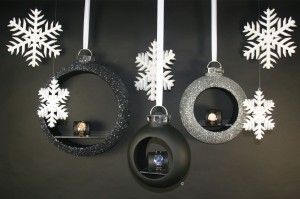 The shelves are ideal to use as display props for smaller items of more high-end merchandise such as jewellery, watches and perfumes.
The shelves are supplied as standard with a clear acrylic shelf to hold the small goods.  All of the VM Bauble Shelves are supplied with a secure hanging point, enabling our customers to hang the props with some complimentary ribbon or nylon.  The silver decorative bauble skirt is a finishing touch to the prop.
Not only are the Curved VM Bauble Shelves effective display props, but they are also decorative items in their own right.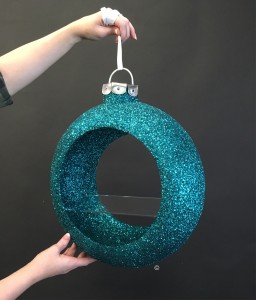 Take a look at our website for more information on our range of VM Bauble Shelves –
www.grahamsweet.com