Introducing our Edge Display Shelves and 'Spike' display props!
As with our Classic Bauble shelves, our new Edge Display Shelves as ideal to display most small items of merchandise, including jewellery, accessories and perfumes.  They come as standard with a hanging point for hanging.
We particularly love the combination of matt finish and glitter on the shelves!  Available in a range of sizes and colours, the Edge Display shelves are sure to fit almost any retail store display brief.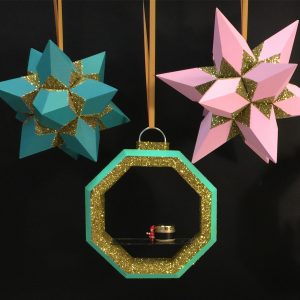 These are ideal for Christmas as well as other displays throughout the year!
The majority of our products are designed and manufactured in our studios in the UK, meaning we can offer a fast turnaround!
See more on our website – www.grahamsweet.com