We recently produced these pink glittered letters and large disc logo for the recent Be:FITevent!
 Be:FIT is held at the Business Design Centre in Islington and is the UK's only health and fitness festival for women.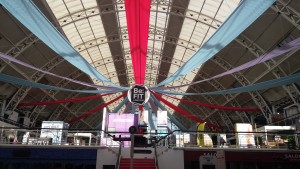 At approx. 1800mm diameter, the large disc logo was suspended from above, and made a great focal point in the space.  The 4ft high pink glittered letters attracted attention at the event and made a great prop for photo opportunities!
For more information about the event, take a peek at the link below –
Thanks for sharing the great photos with us!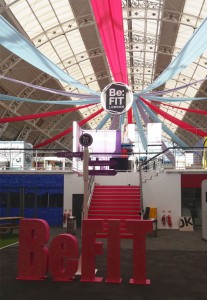 Here are a couple of shots of us in action!
To find out more about our large letters and logos, see our website –