Earlier this year, we produced some large 3D numbers for prestigious hairdressing salon, Charles Worthington.  This year, Charles Worthington Salons celebrates 30 years, and the letters were used for their Vibe Collection photo shoot.
At approx. 4ft high, the numbers are the perfect prop and are sure to make an impact.
We love this photo of the numbers at the shoot.
Thanks for sharing!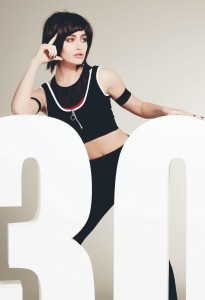 @cwhairsalons
#charlesworthingtonsalons
www.charlesworthingtonsalons.com
For more information on our polystyrene letters and logos, take a look at our website –
www.grahamsweet.com