We have been busy thinking up new ideas this year, and we are pleased to announce our Christmas Soldiers for 2019!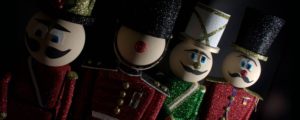 These soldiers are available in a range of different designs, and they can be produced in sizes from 600mm up to 2400mm high.
They are available in standard sizes and designs, or they can be tailored to suit your theme or branding.
The soldiers will look great on display within a festive store window display or welcoming visitors to a Christmas event!
The Christmas Soldiers are designed and manufactured at our studios in the UK, meaning we can offer a fast delivery and they are available right up until Christmas.
See here to find out more about our polystyrene Christmas Soldiers.